Book Review – The Simple Faith of Mr. Rogers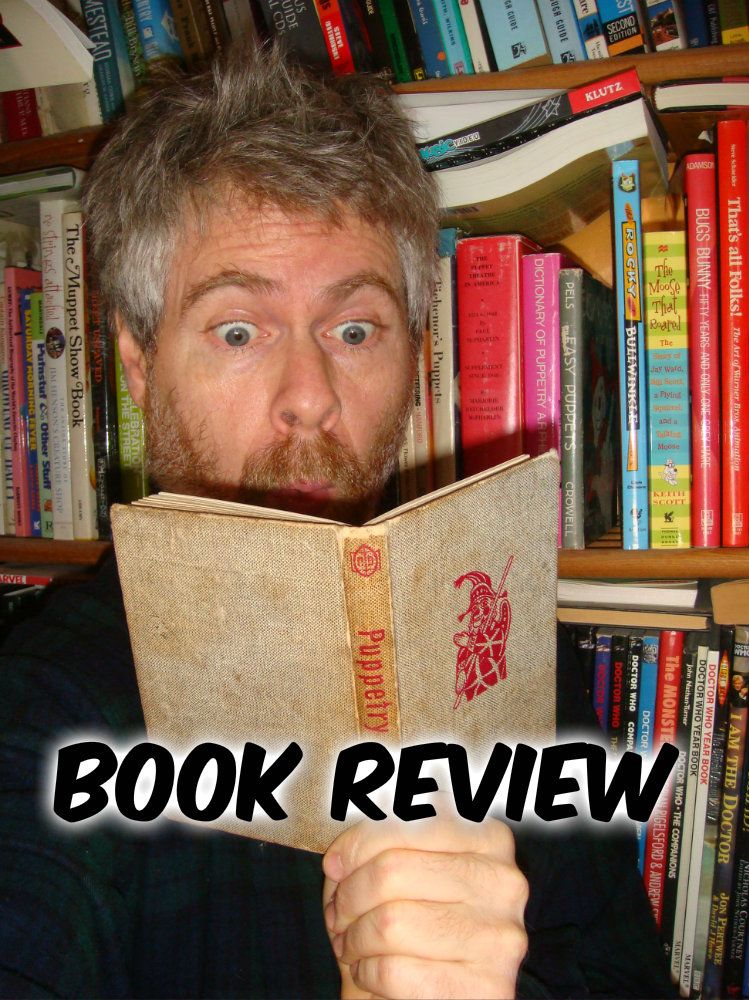 Fred Rogers is often on my mind.
I grew up in the 1960s, and enjoyed watching Mister Rogers' Neighborhood as a boy.  While I enjoyed the program as a whole, it was the Neighborhood of Make-Believe that really appealed to me.  It offered me a safe, cozy place that everyone was neighborly, yet best of all…  it was a land whose main residents were puppets!  Over the past few years I sometimes wonder why I still find his work still so interesting?
To answer my own questions I had to think about this a bit.  My own father worked quite a bit when I was growing up, so I didn't see him often.  Mister Rogers may have been a kind and caring television friend that visited our house, perhaps even a substitute father from time to time.  Revisiting The Neighborhood with my two children brings back happy memories from my own boyhood "visits".
"Discovering the truth about ourselves is a lifetime's work, but it's worth the effort." – Fred Rogers
As I follow my journey in puppetry, I often research people, music, and things that have helped bring joy to my life.  In this I hope to pass along something that I have learned to my own children, and the children that come to see me perform with my puppet characters.  My interest in the life and career of Fred Rogers has lead me to reading several books, most recently The Simple Faith of Mr. Rogers: Spiritual Insights from the World's Most Beloved Neighbor (ISBN 1591452295) by former Cincinnatian Amy Hollingsworth.
I will admit upfront that I have been aware of this book for several years, yet was uneasy when it came to the idea of reading it.  After all, it is about the faith of a man I admire, yet I do not consider myself a very religious person.  Why I had these feelings I am not sure, since I know that Fred Rogers was an ordained minister in the United Presbyterian Church.  My mother has reminded me of his religious background too during a few phone conversations about people who have influenced me as a puppeteer.
There have been a few incidents over the past year that inspired me to learn more about Fred Rogers, and read Amy's book.  The first was during a lecture that I was asked to speak at  last summer, a woman in the audience came up to me after I had finished and told me that I reminded her of Fred Rogers.  At first I was puzzled by this compliment.  He was a very famous man, I am just a one man puppet troupe.  His message was simple and direct, mine is (if there is one) have fun with puppets.  Then I though, if something I said brought out my "inner-Fred", why not?  That's not a bad thing.  More recently I have had the pleasure of communicating with David Newell, Fred Rogers' friend and the actor who played the Speedy Delivery man Mr. McFeely on the television program.  David's note arrive on the last day of 2013,  I had been ill for a few days.  Reading his kind words of encouragement really made my day, and ended 2013 with a burst of happiness.  Was this Fred Rogers' at work?  Perhaps.
I found myself so interested in this book, that I zipped through the 224 pages in two days.  In it Amy Hollingsworth shares some of her times with Fred Rogers, often as a television interviewer.  The parts that I found particularly special were when she included quotes from letters that Mister Rogers wrote to her.  The fact that he would take time out of his very busy life, to stay in touch with many people, is just a small example of what a fantastic person he was.
"The child is in me still and sometimes not so still." -Fred Rogers
He seemed to be able to see the good in everyone, and see what their special talent was to share with others.  That he could do this makes me admire him even more.  Perhaps this may be that Fred Rogers had never lost his ability to see the world through the eyes of a child?  I am not certain, he did seem to have the ability to see things with a sense of wonder and an appreciation for everything.
Thank you Amy, for your gifts as a writer, and for giving your readers a look into the  friendship you shared with Fred Rogers.  I learned more about Fred Rogers the person from reading this,  and would feel that his faith and devotion to children through television was both simple and honest.
"There are three ways to ultimate success:
The first way is to be kind.
The second way is to be kind.
The third way is to be kind." -Fred Rogers