Wump Mucket Puppets – Past Performances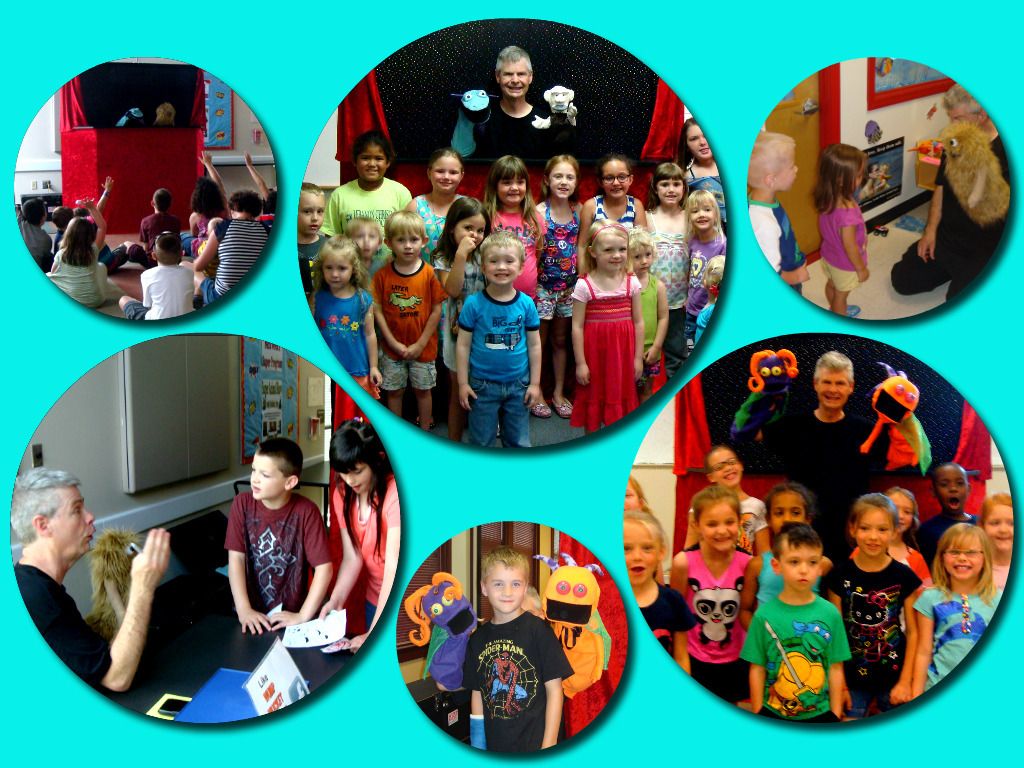 Over the years we have brought our puppetry to many wonderful places;  Libraries, daycare centers, schools, festivals, museums, art centers , coffee houses, comic shops, colleges, public parks, private parties, even the giant studio of a PBS TV station!
Here are just a few of the Wump Mucket Puppets past performances:
Public Libraries:
Public Library of Cincinnati and Hamilton County – multiple branches
Mansfield-Richland County Public Library – multiple branches
Greene County Public Library – multiple branches
Dayton Metro Library – multiple branches
Akron-Summit County Public Library – multiple branches
Licking County Public Library – multiple branches
Boone County Public Library – multiple branches
Campbell County Public Library – multiple branches
Kenton County Public Library  – multiple branches
Pendleton County Public Library – Falmouth KY
Winchester Public Library – Winchester MA
Boston Public Library – Brighton MA branch
Plaistow Public Library – Plaistow NH
Baldwin Memorial Library – Wells River VT
And many more!
Preschools:
All About Kids – multiple locations
Youthland Academy – Northbend
The Kinder Garden School – multiple locations
Children of America – Maineville OH
Kingdom Kare Learning Center – Franklin OH
Little Links to Learning – Ft. Mitchell KY
Sunshine House – West Chester OH
Little Red Schoolhouse – Greendale IN
ABC Childcare and Preschool – Cincinnati OH
Rainbow Childcare Center – Mainville OH
Treehouse Childcare – Harrison OH
And many more!
Recreation and Community Centers/Parks:
Cincinnati Recreation Commission – multiple locations
Cincinnati Parks Foundation – multiple locations
YMCA of Greater Cincinnati – Gamble-Nippert center
Forest Park Recreation Center – Forest Park OH
Washington Park – Cincinnati OH
Museums:
Cincinnati Museum Center – Mini Maker Fair
Taft Museum of Art – Cincinnati OH
Cincinnati Art Museum
Senior/Adult Centers:
REM Ohio – Springdale OH
Marjorie P. Lee Retirement Community – Cincinnati OH
Stepping Stones Ohio – UCP Campus
Community Services of Northern Kentucky – Florence KY

Corporate Clients:
GE Aviation – Sharonville OH
Macy's – Cincinnati OH
Hubert Company – Harrison OH
Miami University – Oxford OH
Daymar College – Bellevue KY
Would you like to see your organization's name included in this always growing list?  Please contact Wump Mucket Puppets today to book our performance.  Thank you.