Press
It's always exciting to be featured in a newspaper, magazine, or make a guest appearance on television or radio.  We are very pleased to share these links to press articles and interviews with puppeteer Terrence Burke and our cast of puppet stars.

CLICK ON LINK TO READ ARTICLE:
BAYSTATEPARENT Magazine Take Eight feature – August 2018 by Amanda Collins Bernier
Andover Townsman interview – June 22 2017 by Judy Wakefield
Dayton City Paper interview – October 11, 2016 by Tim Smith
Messenger-Inquirer news story – July 21 2016 by Bobbie Hayse  Photos Alan Warren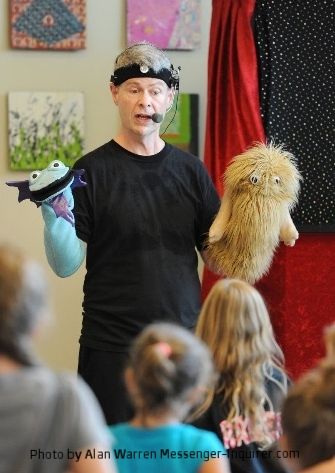 Cincinnati Enquirer feature article – June 6 2016 by Garin Pirnia
Eagle-Tribune feature article – July 30, 2015 by Shannon Flynn
Chillicothe Gazette – June 8, 2015 by Sara Nealeigh
Xenia Gazzette – June 7, 2015 by Xenia Gazette
Cincinnati Magazine – June 2015 issue by Cincinnati Magazine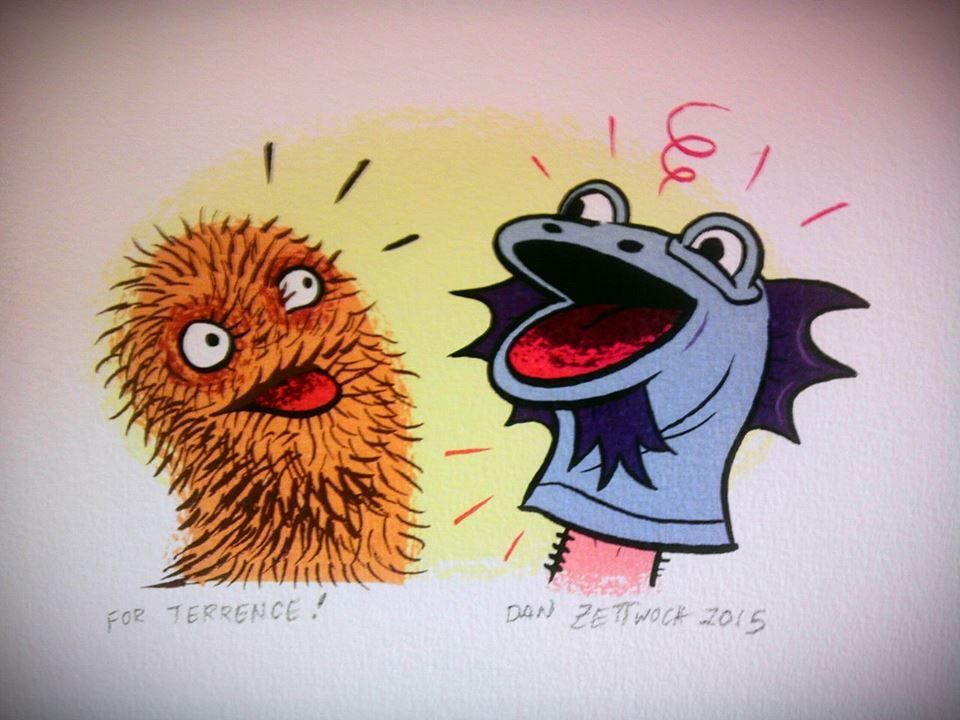 Original illustration of Coleman and Cyril from Cincinnati Magazine (June 2015) by artist Dan Zettwoch. Visit his website at www.danzettwoch.com
Cincinnati CityBeat interview- July 22, 2014 by Benjamin Kitchen
Soapbox Cincinnati – June 10, 2014 by Sean M. Peters
Andover Townsman – August 8, 2013  by Andover Townsman
Bigfoot Ballyhoo blog – September 3, 2011 by Linda Newton-Perry
Cryptomundo blog – January 15, 2011 by Loren Coleman
Are you a journalist or editor that is interested in writing a story about puppeteer Terrence Burke and his zany cast of puppets?  Please contact us to schedule an interview. Thanks to the kind folks who have helped us tell our story with their audience over the years.
Visit our Video page to watch our appearances on LIVE television!