Contact Wump Mucket Puppets
To book at show or learn more about our puppet troupe contact puppeteer Terrence Burke at (513) 370-9803
If you are seeking information to book the Wump Mucket Puppets for your event, we will need the following information from you:
Date and time of the event
Location of the event
Public event (school, library, festival) or private party (birthday party, family gathering)
Our live puppet performance includes a warm up/introduction by the puppeteer, a 30-40 minute puppet show, a meet & greet with the puppets, and if requested a Q & A with the puppeteer (or the puppets!) for an hour of live original family friendly entertainment.
Puppet Show Stage Requirements:
A 7'x7′ space is requested allow enough room to comfortably set-up our puppet stage and sound system with access to an electric outlet.
We require 1 hour load-in and 1 hour to strike and load-out.
You are also welcome to contact Terrence Burke by email: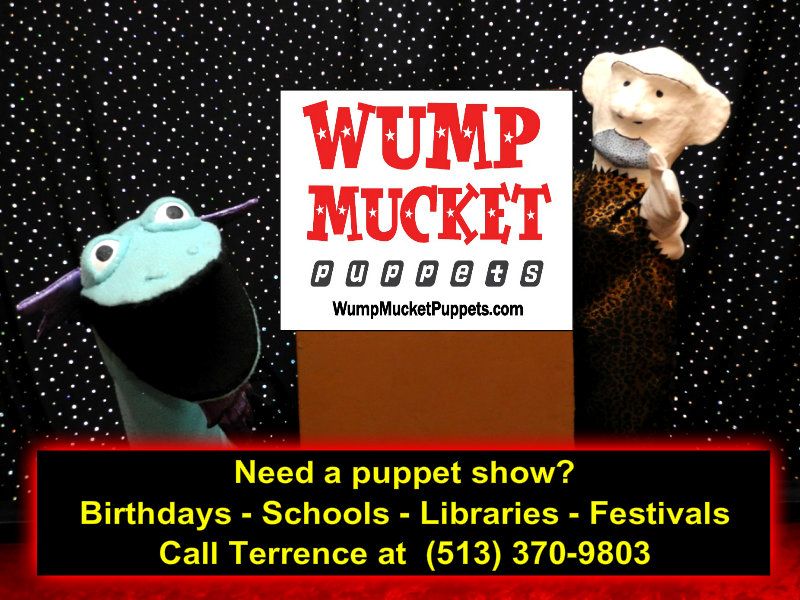 We look forward to speaking with you!