Wump Mucket Puppets are a troupe of handcrafted puppets created and performed by puppeteer Terrence Burke, sharing the joy of puppetry to audiences of all-ages.
Our performances include original stories, silliness, and songs and are performed by our cast of colorful characters.
We perform our family-friendly puppet shows at venues both large and small, including schools, libraries, museums, art centers, festivals, and more.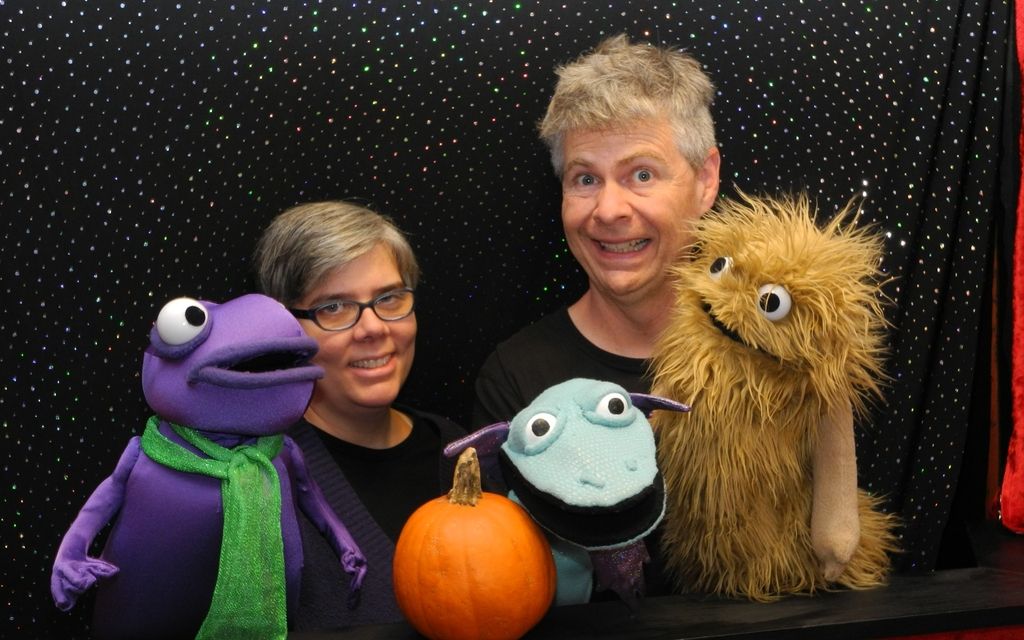 Lara Rumizen and Terrence Burke with some of their puppet characters.