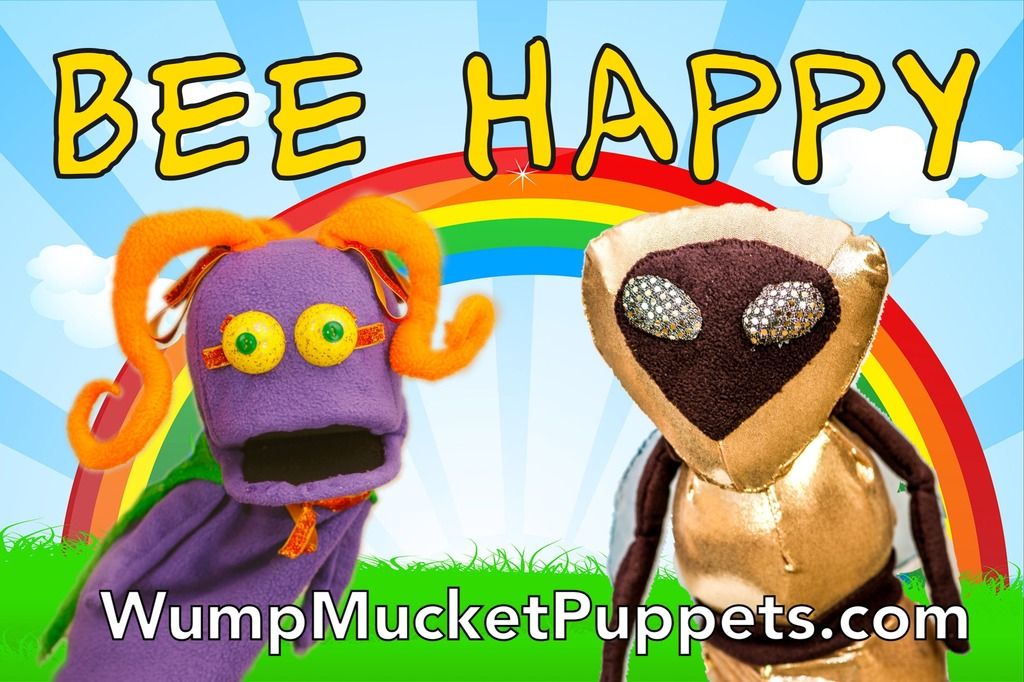 We've been working hard for the past six months to bring our new BEE HAPPY show to the stage and I look forward to performing it for you very soon.  Ever wonder how the ideas for  this show came about?
The opening act is called Coleman's Green Team, and touches on a subject that addresses an important ecology topic, littering.  In this segment of the show Coleman the Sasquatch gently reminds the audience that we need to get bitter about litter.  I live in an urban neighborhood of Cincinnati, and pick up trash daily.  I find this most upsetting, and decided to help share a positive message through puppetry, that littering is ugly and we all need to pitch in and help stop it.  I remember when I was a boy, watching Woodsy Owl in TV commercials, encouraging everyone to "Give a hoot, don't pollute".
The Bee Happy segment of the show is inspired by my mother, who is an amateur apiarist, or beekeeper.  For several years she has kept bees, and as I write this blog is visiting Eastern Europe, learning new methods.  I recall being frightened of bees as a boy, and think that this is a good opportunity to help children understand more about bees, and how connected they are to so many of the fruits and vegetables that we enjoy.  I hope that my young audience will enjoy G'Wizzl's visit with QB the Queen Bee, a fantastic new puppet created by my wife Lara Rumizen.  The closing song to this skit is rather catchy too!
The show is rounded out by Cyril and Coleman's silliness, and we'll have Unka Unka the caveman trying to plant a flower garden, right on the puppet stage!
As an special treat for our fans who enjoy coloring, Cincinnati author/illustrator Mark Neeley has drawn a BEE-utiful new coloring page that everyone can download to print out on June 1st.  I love his comical version of our puppet stars, and thank him for this wonderful contribution.  BEE sure to share your finished coloring page on our Facebook page for everyone to see!
So come see the Wump Mucket Puppets this summer, I bet you'll be happy that you did.  Click here for our performance calendar