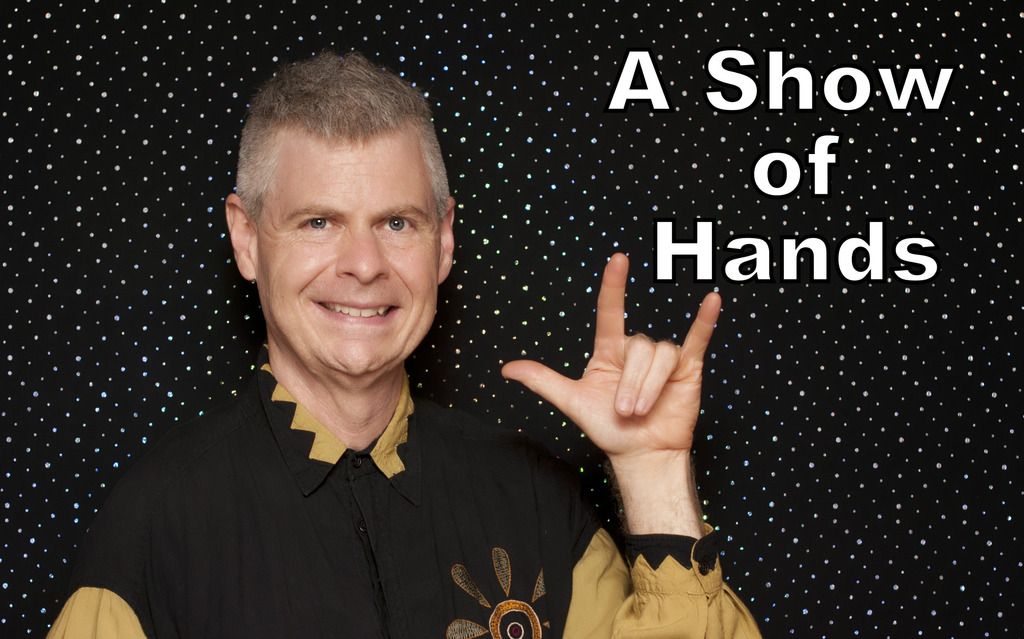 A Show of Hands trailer
I am very please to share with my family, friends, and fans the trailer to promote the short film A Show of Hands, directed by Wright State University film student Sean W. Mangan.  The portrait documentary looks into a dark time in my life, and how I found happiness through puppetry.

Please join us for the Cincinnati premier screening on Tuesday, June 7 2016, at 6:30 pm at the Public Library of Cincinnati's Northside Branch, located at 4219 Hamilton Avenue, Cincinnati, OH 45223
A question and answer session with the filmmaker and puppeteer, along with a few very special puppet guests, will follow the film screening.  Admission is free and open to the general public.  Please RSVP on our Facebook event's page:  CLICK HERE

The film will be available for on-line viewing after the screening.
More Wump Mucket Puppets news…
I will be promoting the film all over the media in the next week!  Here's the schedule:
Friday June 3 WCPO TV 9 – Live TV guest segment on WCPO News  between 12:30 – 1 PM. 
Sunday June 5 WVXU 91.7 FM – Interview on Around Cincinnati 7- 8 PM
Wednesday June 8 WXIX FOX 19 – Live TV guest segment on Morning Xtra 10 AM
There will also be an article appearing in both the print and on-line editions of The Cincinnati Enquirer very soon.
Keep in mind that the live TV segment times are all estimated air-times.  Please give our Wump Mucket Puppets Facebook page a LIKE, for updates. photos, and performance dates.
Thank you for your interest in my work.  I hope that you will enjoy the film that Sean has made.