Wump Mucket Puppets on the radio!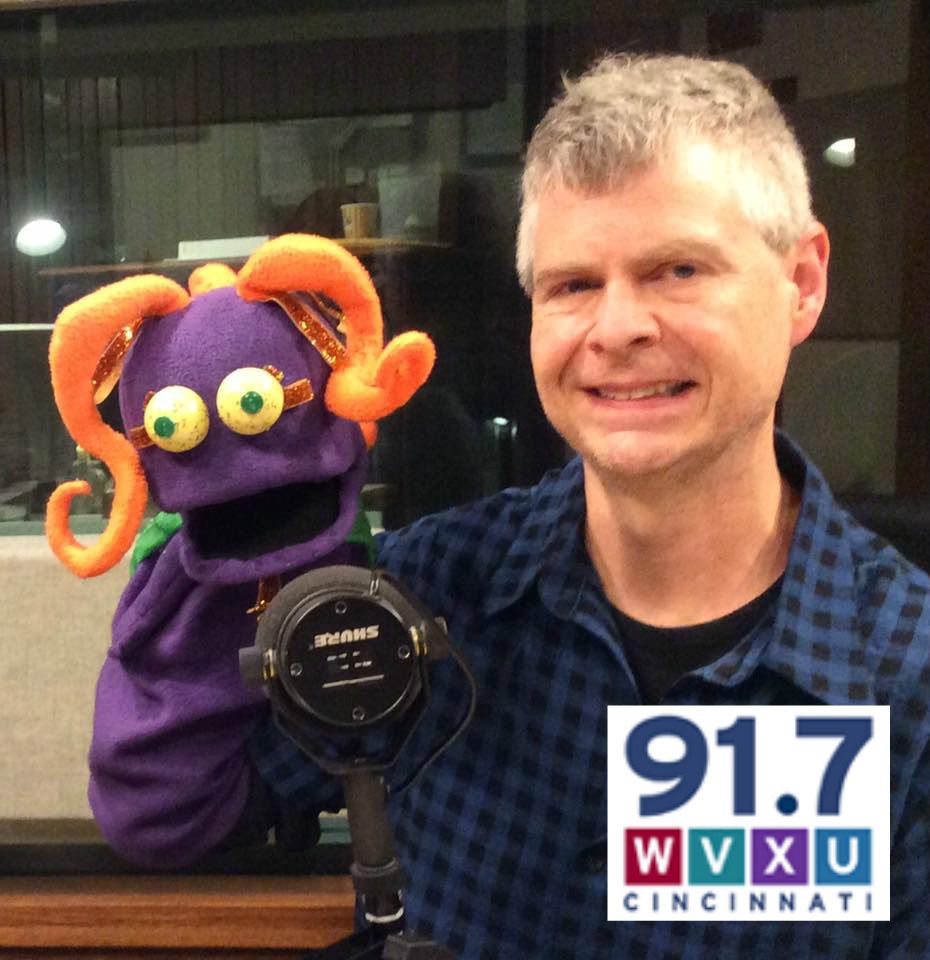 We are hitting the Cincinnati airwaves as guests on 91.7 WVXU's "Around Cincinnati" program on Sunday, November 8, 2015 between 7 – 8 PM.  This will be G'Wizzl's radio debut so be sure to tune in and hear Terrence Burke and G'Wizzl chat about all things Wump Mucket!  Listen online at www.WVXU.org
In other Wump Mucket Puppet news…
Film Documentary Update:
The film documentary directed by Sean Mangan is coming along nicely.  I have seen a few bits, and it looks fantastic!  Sean has been editing the footage that he has been shooting over the last month or so to complete a 15-20 minute film.  It's very exciting to be the subject of a documentary, and I look forward to seeing the finished film.   Sean has been fantastic to work with!  We are hoping to have a screening for our Cincinnati friends, and will be sure to let you know when and where as soon as we can.
New Puppet Star and skit:
A new puppet star is on the way!  My wife (and chief puppet builder) Lara Rumizen has come up with a fantastic design for what we are sure will be a popular new addition to our growing cast of puppets.  Can you guess what sort of fantastic new creature it will be?  Here's a few clues…  This creature may have been "found" out West or on the prairie.  A statue of this legendary creature was built in Wyoming.  It has even found it's way onto very popular postcards.   Can you guess what it will be?  Be sure to join the Wump Mucket Puppets Facebook page as we begin to post photos of this new character!
Our "Frozen Follies" Holiday/Winter show is preparing to roll out to several schools and libraries this Winter.  Be sure to come and see our brand new skit "The Great Marshmallow Harvest"  that stars Coleman the Sasquatch and our new puppet star! Dates and times for performances open to the general public can be found on our website's SHOWS page.

As always, thanks for your interest in my puppetry.  I hope that you can come and see our show this Winter.  Puppets ROCK!