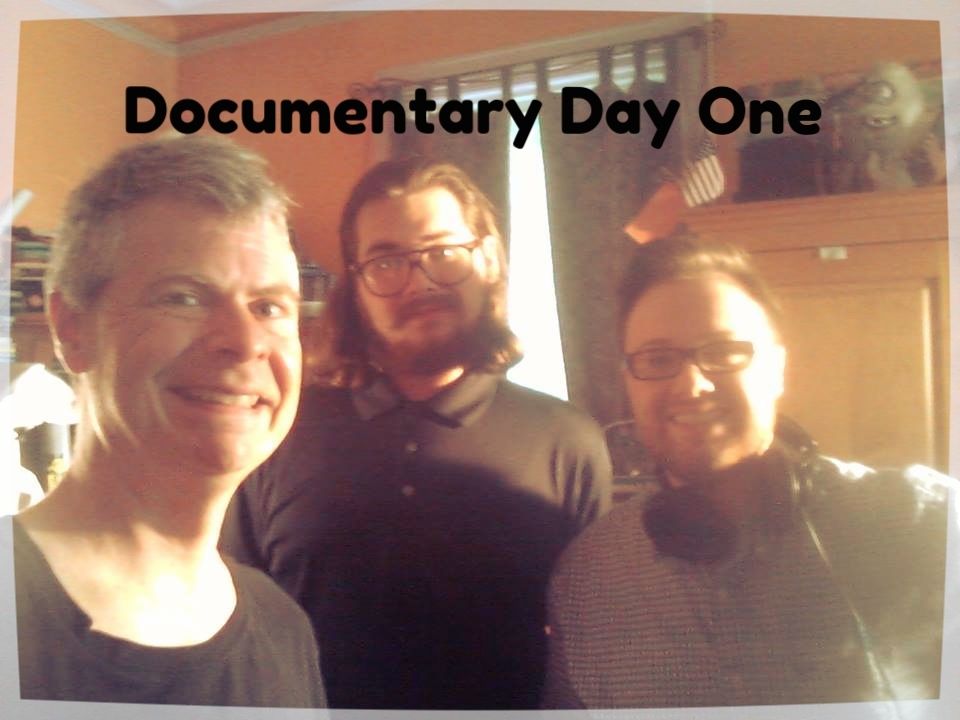 Documentary Day One
I know that it's been MONTHS since I updated this little blog.  I shall try harder to keep our friends and fans up to date on the wonderful and wacky world of Wump Mucket Puppets.  I bet  you are wondering what's all this documentary talk?  Well I hope you are.  Let me explain…
A couple of weeks ago I received an email from Wright State University film student Sean Mangan.  He asked if I would be interested in being the subject of a portrait documentary that he was directing for his film making class.  His film's purpose is to explore a human being's story and find a way to make it relatable to an audience.  I called him soon after I read the email and arranged a meeting at Wump Mucket HQ (our living room).
Our first meeting went very well.  As it turns out, Sean was referred to me by another puppeteer and friend.  We talked about the time commitment and began to work out a shooting schedule.  During the following week, I emailed several of my clients to obtain permission to allow a film crew to follow me around at their event.  The replies were all very positive, and the clients expressed their support and interest in this film.  Yahoo!
Finally it was time for our first day of shooting.  On October 9th we shot my interview for the film.  Sean and his crew member Eric Dickey arrived with a LOAD of film equipment.  It was cool to see our living room gradually turn into a mini film studio, as Sean and Eric set up all the lights required to get the right look for the film.
I made certain that I had a cup of tea, and a bottle of water on hand, for what turned out to be what I feel was a great interview.  Sean's questions were very thoughtful.  His film is allowing me to tell my story as a performing puppeteer and explain what life events and challenges I have encountered during this adventure in puppetry.
I invite you to follow Wump Mucket Puppets on Facebook.  I have posted a few photos on that page, and will be adding more as this production continues next week with a camera following me behind the scenes at my puppet show.  Puppets ROCK!