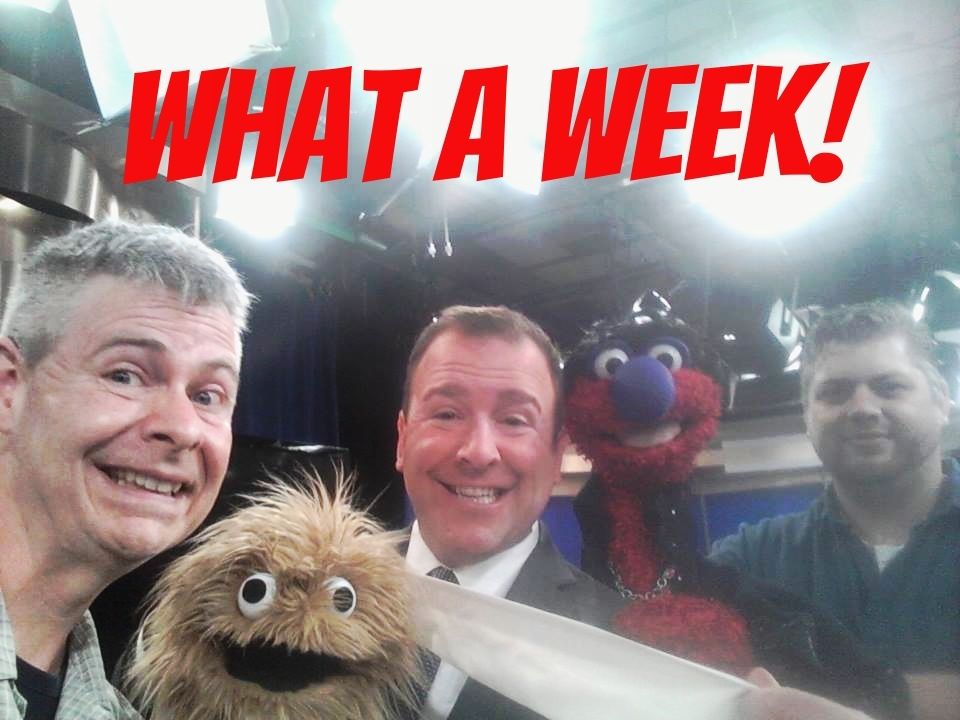 What a fantastic, puppet rockin' week it has been!  Wump Mucket Puppets are becoming regular guests in Cincinnati media.  We love all the kind attention that we are getting.  Thank you to the producers, anchors, and editors that have helped me share this adventure in puppetry with their viewers, listeners, and readers.  You ROCK!
Our media "blitz" this past week began with an email from WVXU 91.7 FM, Cincinnati's NPR affiliate, to invite me to come to their Central Parkway studios and be interviewed to promote our May 9, 2015 performance at Northside's Art in the Park.  Producer Lee Hay has been very kind to our little puppet troupe, making this our fifth appearance on Around Cincinnati.  Be sure to tune in Sunday April 26, from 7 – 8 pm or listen to their stream.  We had a great time chatting with host Anne Arenstein, plus Reg The Loveland Frog makes his radio singing debut!  Here are a few of Wump Mucket Puppets previous apperances on WVXU to enjoy.
Promoting Cincinnati puppetry on FOX19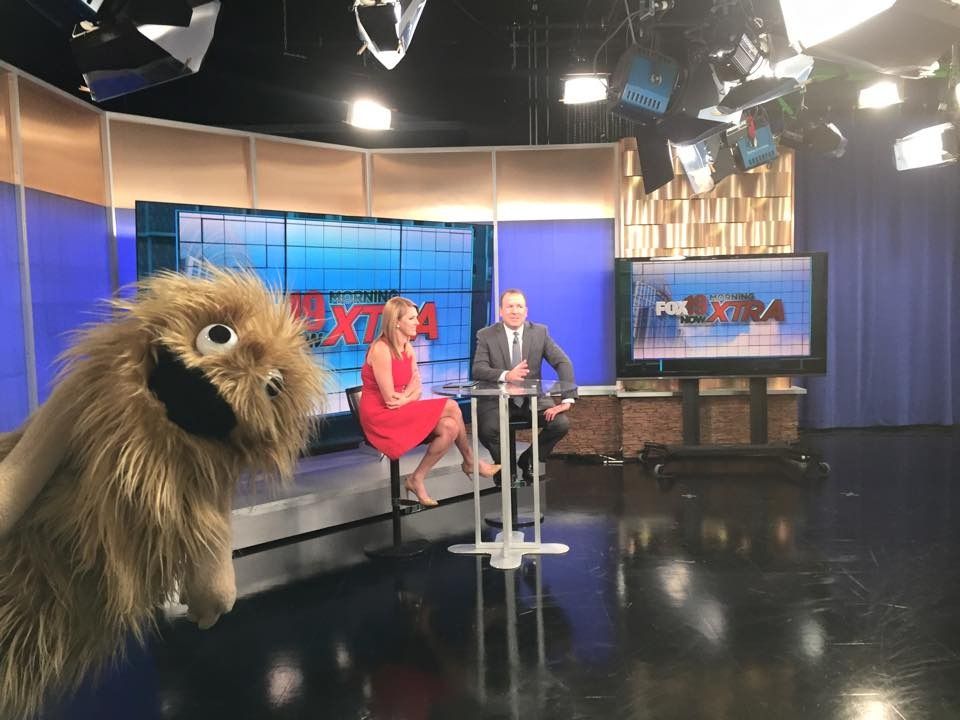 How do you follow up a radio interview?  How about a LIVE morning television segment!  As the president of the Cincinnati Area Puppetry Guild, I am very grateful to the folks at FOX19 to invite myself and our vice president Ryan Moore on as guests.  Anchor Frank Marzullo is fun to talk to.  WXIX has a long history with Cincinnati puppetry, as it was the TV station that our founding guild president Larry Smith helped sign on the air in 1968, and remained one of the top rated shows.  I look forward to future guests spots with Frank and his co-hosts at FOX19.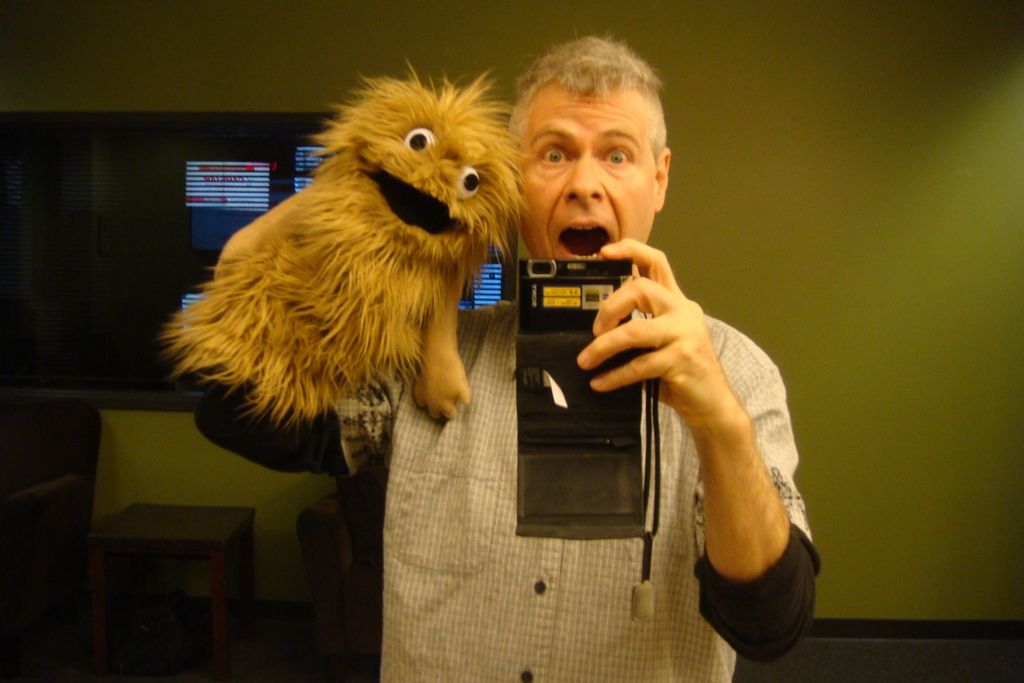 Here's our segment on FOX19 Morning Xtra to enjoy:

Day of Puppetry
As the week drew closer to the Day of Puppetry, my wife Lara and I found the time to get our growing cast of puppets together for a few photos that Cincinnati Magazine has requested for their June 2015 issue to promote Wump Mucket Puppets performance at the Taft Museum of Art on Sunday June 21, 2015.  You must pick up that issue to see our fantastic photo.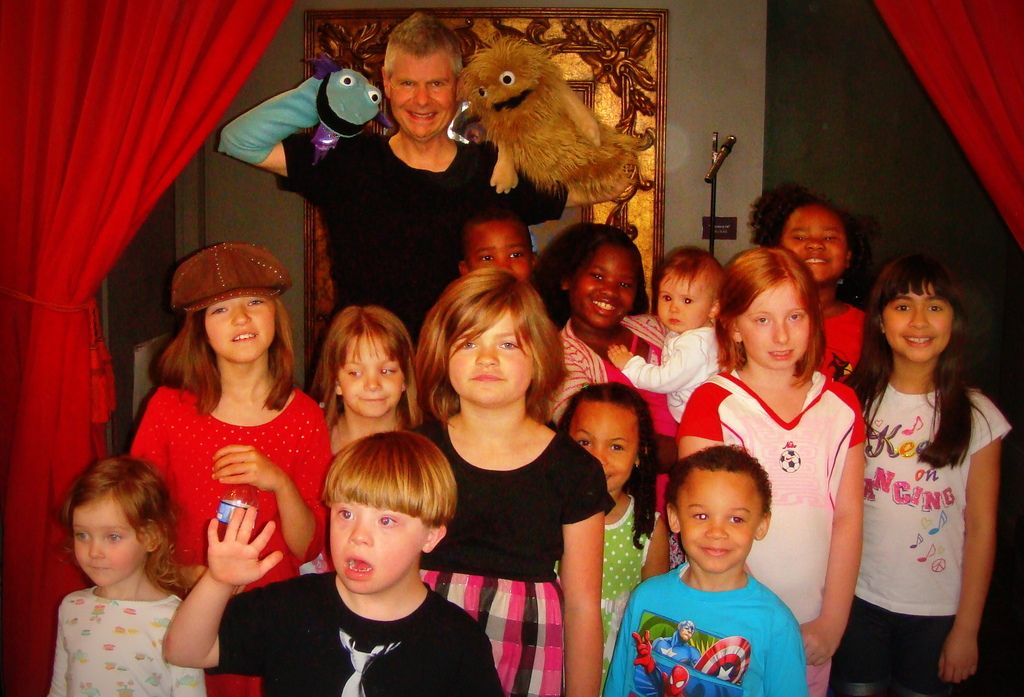 The Day of Puppetry at Happen in Northside was a big hit with all the children and their families who attended.  Thanks to Happen Inc for being our host for three years in a row!  And thank you to puppeteers Ryan Moore and Richard Brown who performed along with me and share the joy of puppetry with our city.