Wump Mucket Puppets Celebrates Five Years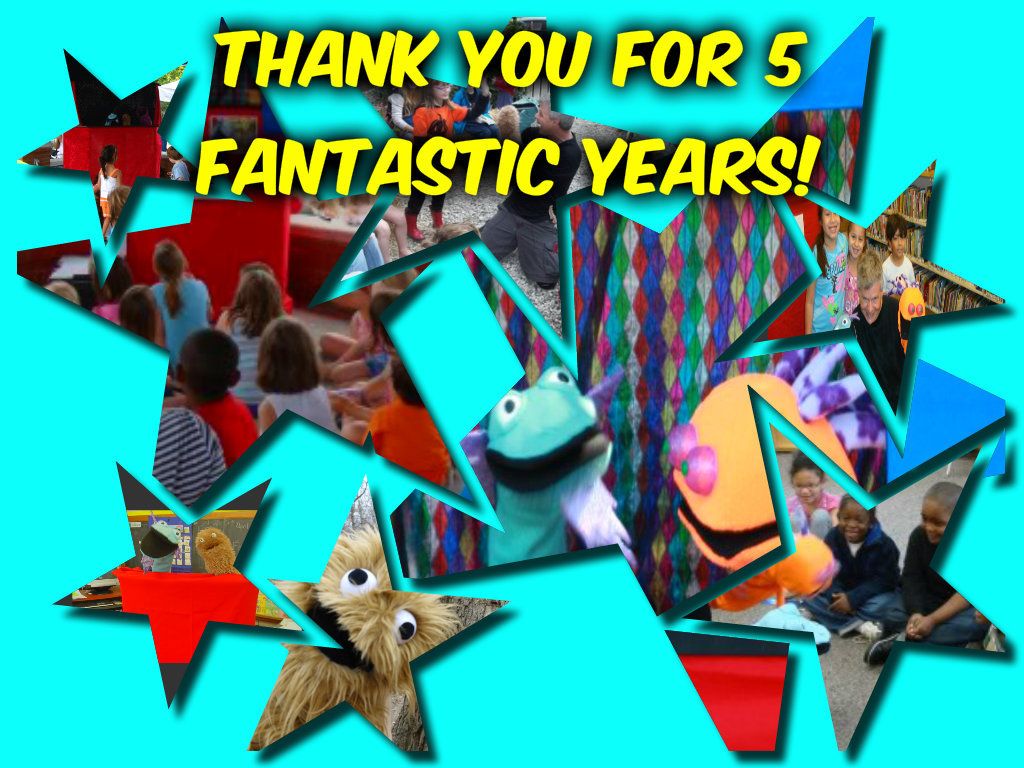 Today we celebrate the fifth anniversary of Wump Mucket Puppets as a performing puppet troupe. Yes, this silliness finally got it's act together on the cold morning of March 18, 2010 to perform for a classroom full of cheerful preschool children.
I remember that I worried about having at least ten minutes of material to perform in my show.  I also recall how much my arms and hands ached after holding up two puppets for ten whole minutes.  These days I am changing up six to seven puppets for a 30-40 minute show! 
Yet, I will never forget the laughter that came from the youngsters, they were giggling at the silly ideas that began to take shape back in 2001 and slowly grew into a puppet troupe.  It was my daughter Eleanor who said to her teacher "My Daddy is a puppeteer", that gave me the final push needed to get my puppetry out of our house, and in front of an audience once and for all.
And what an audience you are!  In the past five years I have had the honor to hear thousands of children laugh, sing, clap, and talk to my puppet characters.  A  grandmother has told me that she felt like a little girl while watching my puppetry.  While performing at the Duke Energy Convention Center this past Thanksgiving, a gentleman in the audience shouted, "Man!  You ARE Larry Smith!".  For those of you outside the Cincinnati area, Larry Smith is a legendary Cincinnati puppeteer who still has many fans who remember his puppetry fondly.  Being compared to him is quite a compliment.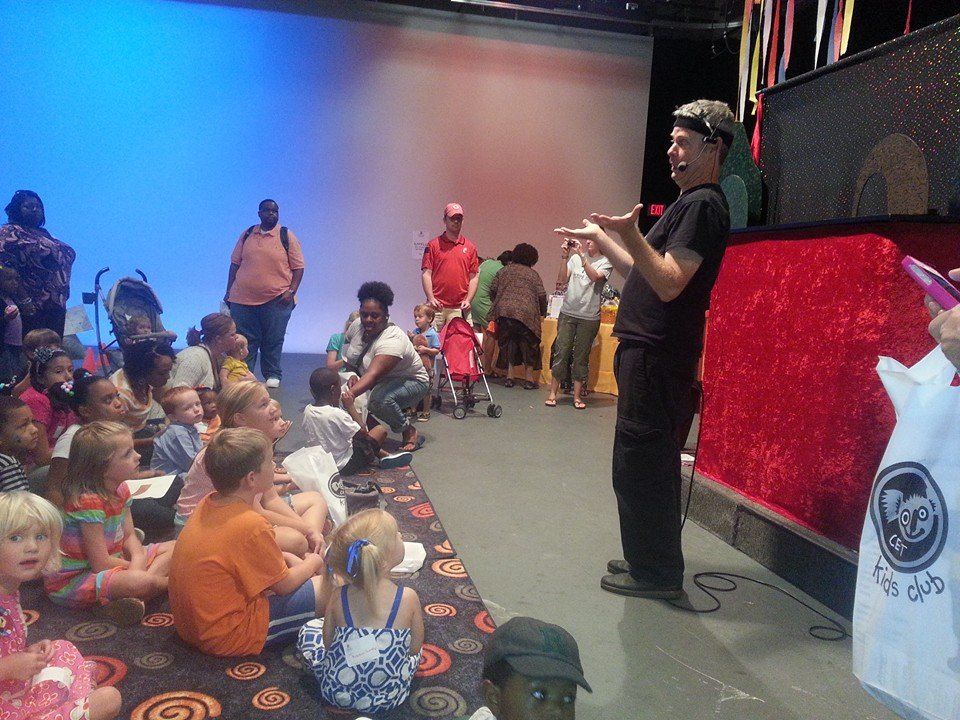 While I may not have the chance to meet with everyone who comes to see my puppet shows, please know that your applause, laughter, artwork, and messages mean the world to me.  Thank you very much for being a part of my life for the last five years.  Puppets ROCK!