2014 FAN-tastic Contest!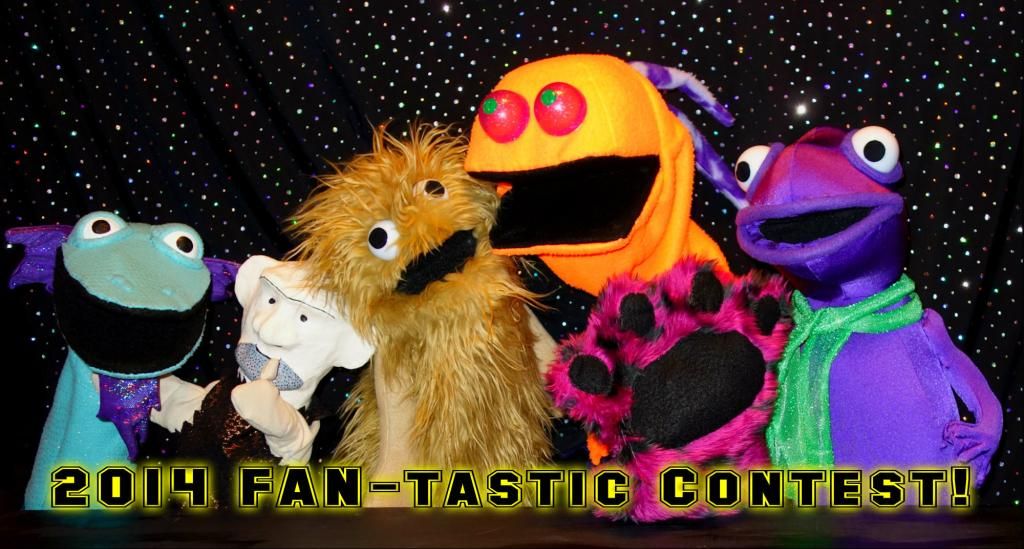 What a fantastic year 2014 has been for Wump Mucket Puppets!  We have performed for so many great people and made lots of new pals.
What better way to show our thanks to our fans than a FUN contest with really GREAT prizes!
Here's all you have to do:
1.  LIKE our the official Wump Mucket Puppets Facebook page <<<click here
If you already have, THANKS!
2. ASK your friends to LIKE the Wump Mucket Puppets Facebook Page.  When they LIKE it they must leave a POST on the page's wall that YOU sent them.
Example:  Hi this is Pete Puppet!  Marion Nette suggested that I should LIKE your page.
3. WIN!  We want to reach 1000 LIKES on our Facebook Page by December 31, 2014.  The more people you get to LIKE our page, the better chances YOU have of winning these GREAT PRIZES!
Our 2014 contest is open to anyone, yet we can ONLY ship prizes to postal addresses in the USA.  Cast and crew of Wump Mucket Puppets and small rodents are not eligible.
Tallies of NEW referred likes to our page will be kept weekly and posted on our Facebook page.  Winners will be notified on January 1, 2015.  Prizes will be shipped within two weeks of notification.
GRAND PRIZE  Palisades Muppets Clifford collectable figure!
Winner is our FAN  who got the largest amount of their friends to like our page. THANKS!

SECOND PRIZE Rose Art Sesame Street 35th Anniversary Game

Second place winner got the second most amount of their friends to like our page.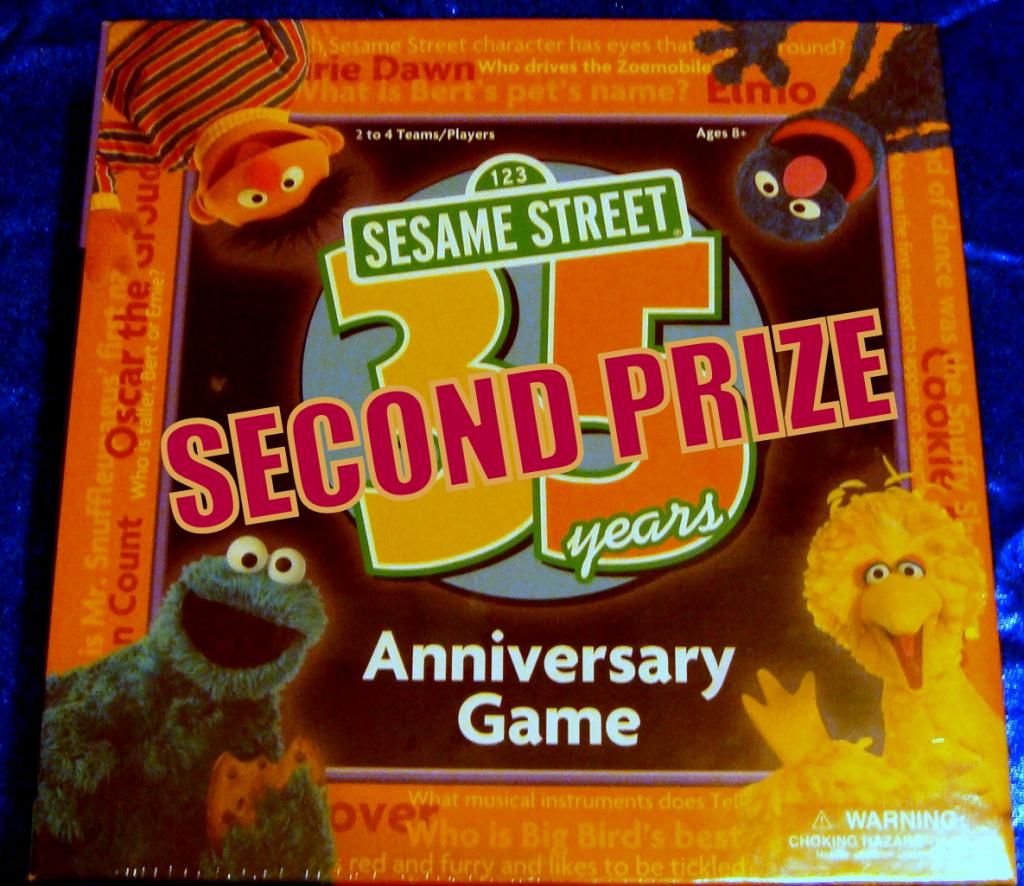 THIRD PRIZE     Leap Year Muppets 500 pc. Puzzle
Third place winner got the third most amount of their friends to like our page.


Each of these FAN-tastic prizes are from Terrence Burke's personal collection of fun stuff, and have NEVER BEEN OPENED!

WAIT THERE'S MORE!
Each winner will also receive a Wump Mucket Puppets Pack O' Fun, which includes a postcard, a bumper sticker, and five badges with our cast smiling at you!

So go out and get your friends to become our FANS and YOU CAN WIN!  Our fans know that PUPPETS ROCK!