We love to see your coloring pages!
Over the years we have probably passed out hundred, possibly thousands, of free coloring pages to our young fans after the show.  Wouldn't it be a great idea to share these fantastic creations with the world?  Sure!
If you are the parent of a child who's enjoyed our silliness, simply snap a photo of the finished Wump Mucket Puppets coloring page and either email it to us, or post it on our Facebook page.  Be sure to include your young artists first name (only) and age.  We'll have Coleman post 'em up on our fan page lickety split!
Live outside the Greater Cincinnati area?  No worries, here's a link to download a few coloring pages that Lara has drawn over the last several years: Coloring Pages Link
Here are a few coloring pages from our friends at Stepping Stones in Norwood, Ohio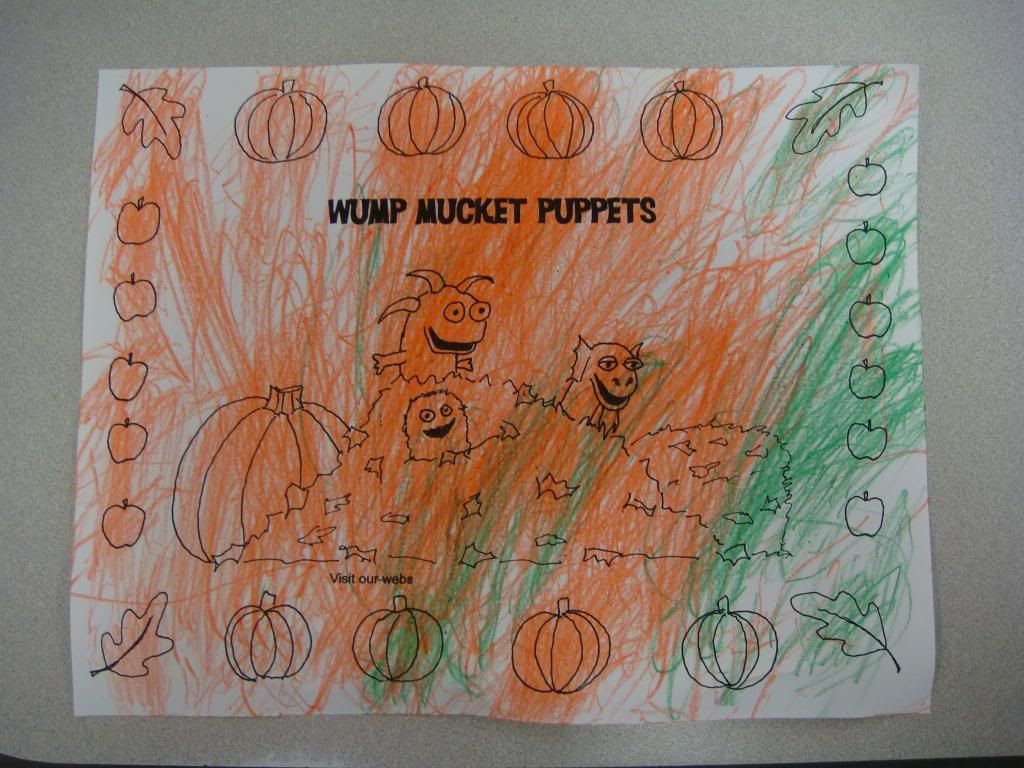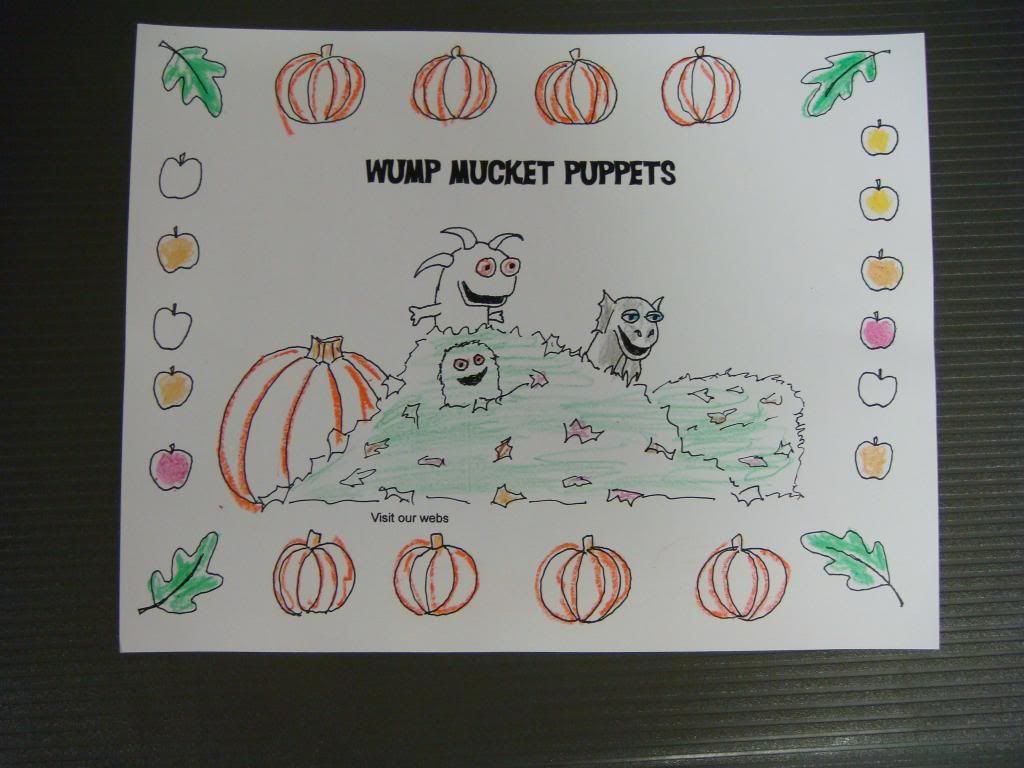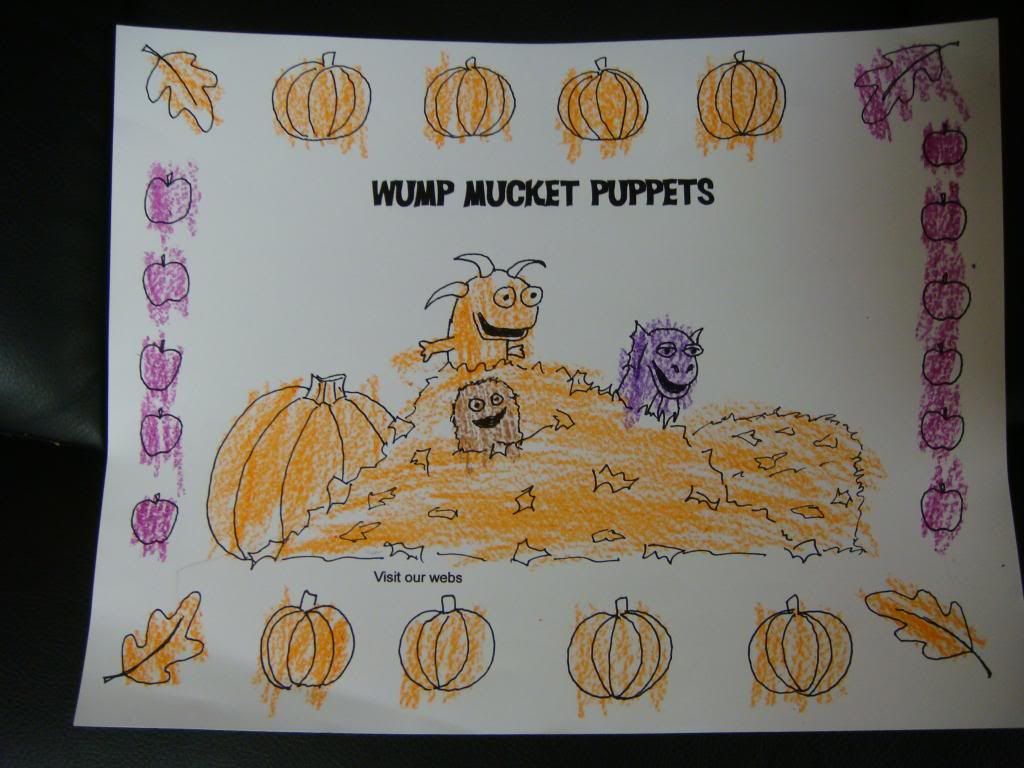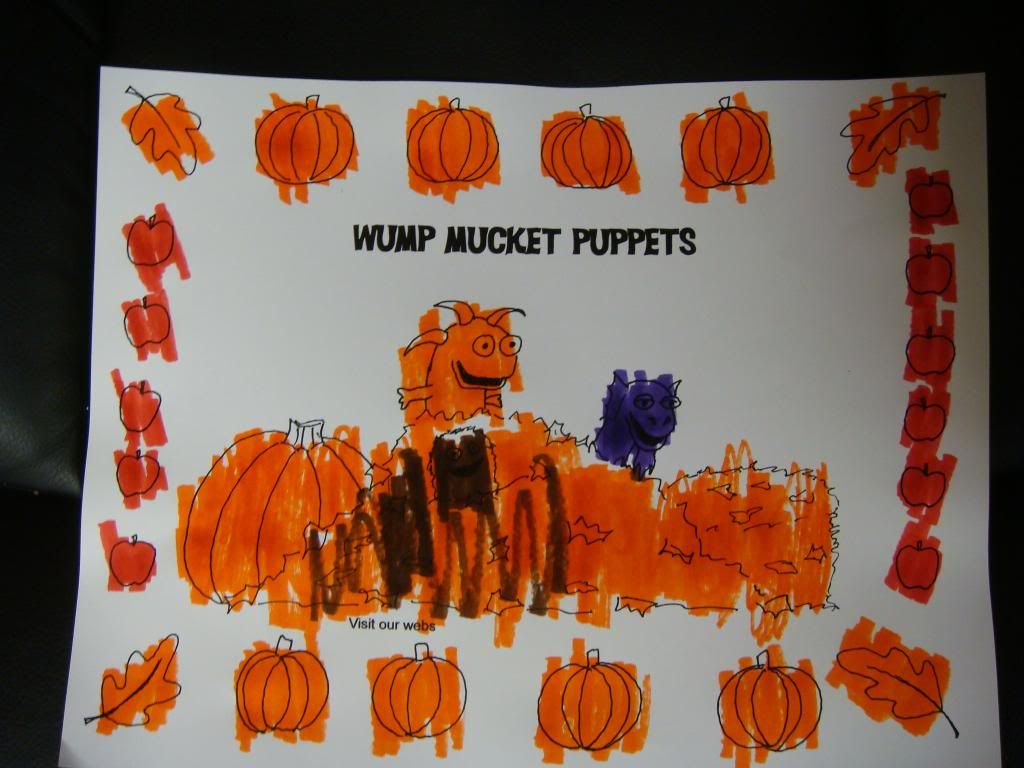 We look forward to seeing YOUR coloring page soon!