FUNday Monday # 4 is here!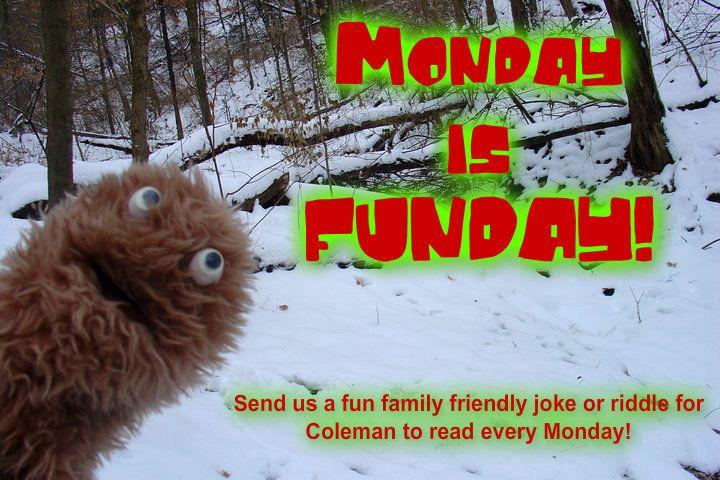 Wow four weeks of making Mondays a FUN day with a silly little joke told by our very own jokester, Coleman the Sasquatch!
Today's joke was contributed by our very special guest star, the one and only expert on all things Thomas the Tank Engine, Tiernan Burke!
Thanks for watching everyone!  If you have a family friendly joke that you wish to share with Coleman, please send it in!  Your joke could help make Monday, a FUNday!
Puppets ROCK!